Purley View is a 35-bed nursing home for older people in Croydon. We are able to care for frail and elderly service users who may suffer from dementia and/or may also require palliative care.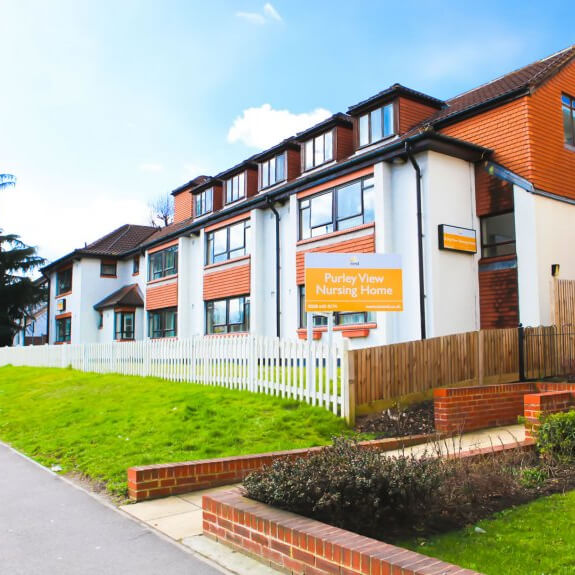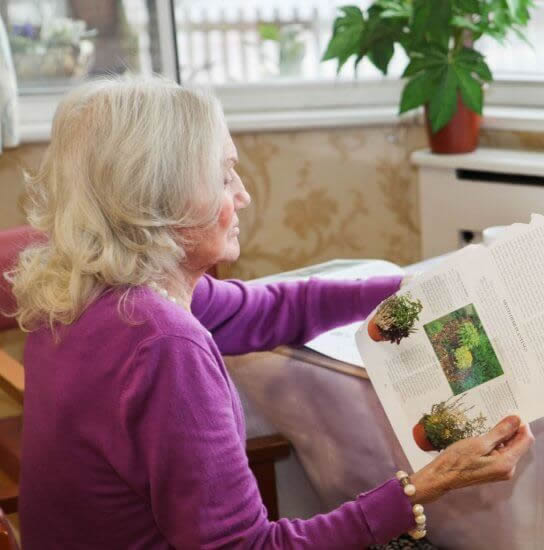 Purley View Nursing Home thrives on quality, passion and clinical excellence; hence it has been able to secure its public reputation and good name for over three decades.
Purley View's main strength is its wonderful staff team. Our staff find caring as a rewarding career. They are equipped with the relevant knowledge, skill set, competencies, kindness, and compassion to provide the best care for our residents. Our staff have specifically chosen to work here because this home offers a unique and family-oriented working environment that fosters teamwork, friendship, professionalism and partnership working.
The home provides Nursing, Dementia and End of Life Care to elderly residents those have been affected by declining health conditions. They may present with physical disabilities, sensory impairments, learning disabilities, Cancer, Parkinson's Disease, stroke and terminal illnesses and other forms of mental health conditions. We are also able to provide bariatric nursing care.
Purley View is situated in the thriving community of Purley close to local amenities including supermarkets, cafes and restaurants. The area also has efficient transport links to London. The home is laid over three floors; there is a passenger lift to access all floors. Residents can bring their own furniture, any other personal effects and personalise their rooms with pictures, ornaments etc. Each bedroom has a nurse call bell fitted which residents can use to summon help at any time. The home provides free broadband and WiFi to residents and visitors.
We work with our residents, their families and friends to develop a person-centred, individualised care plan according to their specific needs. We support each individual to achieve their maximum potential and help them live as fulfilling a life as they can irrespective of their prevailing health conditions and other limitations. We also aim to provide stimulating and engaging environment where residents feel safe and secure.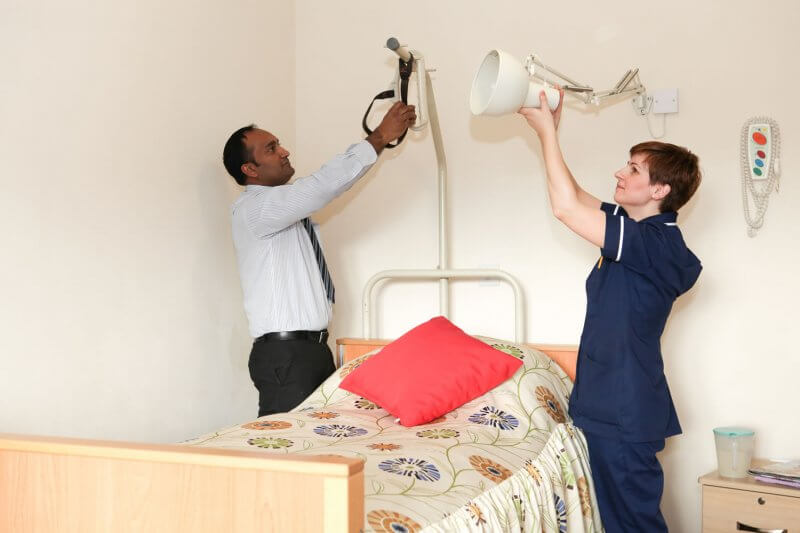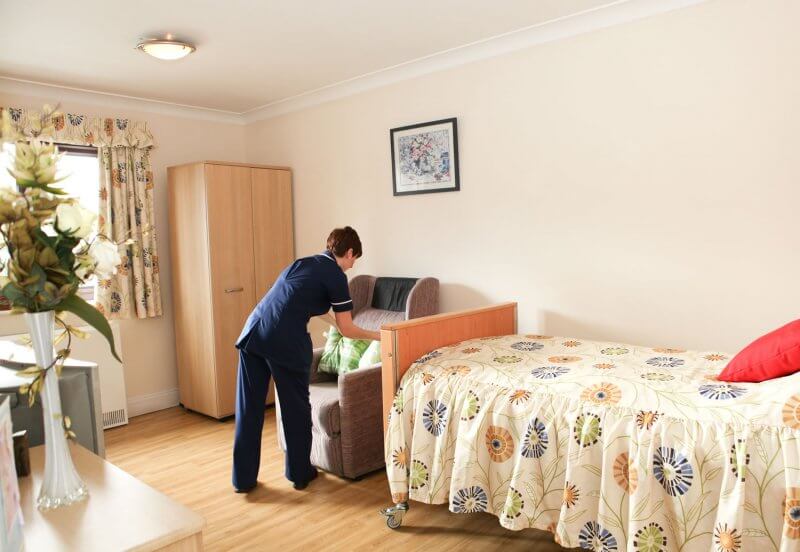 All rooms are en-suite with communal shower rooms on each floor
Large communal lounges and the dining room, nurse station and kitchen and laundry all located on the ground floor
Each lounge has a large screen TV
Each room has a nurse call bell fitted so that residents can ask for help any time.
Rooms can be personalised to suit individual needs
Each room has furniture including electric bed and a television and bedlinen is also provided free of charge
Decking area to the back of the premisses for any outdoor meetings and activities
At Purley View we have a devoted activities Co-Ordinator. The weekly planned activity program has been designed with residents' input and preferences and is delivered by our staff team.
We also have WiFi-enabled tablets for our residents that can be used to keep in touch with their families, friends and other social contacts. The visiting services include hairdressing (bi-weekly), faith specific religious services (weekly and monthly), Reflexology (weekly), Seated dancing (weekly), and Reminiscence (weekly).
In addition, a variety of in-house activities take place every day and visits to local points of interest, including places such as Brighton Beach, local parks, garden centres and farms are arranged weather permitting. We do not have set visiting hours, instead preferring to be flexible. However, we prefer if families can avoid visits during busy times such as when staff attending to residents' personal care in the morning (normally before 10am).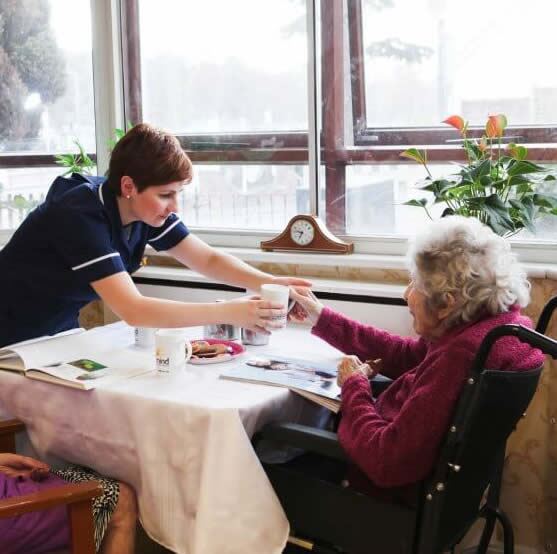 Catering for our service users
Our menus have been carefully selected and designed by our long serving chef. In 2019, our chef became one of the three finalists in the 'Above and Beyond Special Award' and 'Chef of the Year Award' in care home catering. We cater for any special dietary requirements of our residents as well as for any cultural needs. We also encourage families and friends to share meals on certain occasions. Snacks, fresh fruits and hot and cold drinks are available and are served throughout the day.
The Quality Assurance and governance processes in place to ensure the quality and safety of the services we deliver to our residents. Our staff train extensively in the relevant courses which are delivered through various mediums such as in house, online and through other communication platforms like Zoom and Microsoft Teams. We work closely with St Christopher's Hospice that provides relevant trainings to our staff and supports us with the End of Life Care needs of our residents.
We are adhering to the Government Guidelines concerning Covid-19 in Care Homes to safeguard the health and safety of our residents and staff.
External Healthcare Professionals
All of our residents are registered with one GP practice which is situated only 5 minutes away from the home. Physical care needs that fall outside the remit of the staff team are overseen by our weekly visiting GP. Other key health care professionals that deliver services to us on both a visiting and out-patient basis include Dentist, Optician, Occupational Therapist, Physiotherapist and Chiropodist.
Before a service user moves into our home, we invite the resident, their family /friends to visit us and view the home and ask any questions they may have. Once the resident, family confirmed that they want to proceed, a pre-admission assessment will be completed on the perspective resident to determine if the home is able to meet their needs. The admission will take place once all parties involved are satisfied. We accept service users who fund for themselves as well as those who are funded by the councils and the NHS.
For any questions about assessment or admissions please contact us.
Purley View,
20 Brighton Road,
Purley, Croydon, CR8 3AB
Telephone: 0208 645 0174
Referral Line: 0800 310 1150
Email: purely@inmind.co.uk