Welcome to Woodleigh Community Hospital
Woodleigh Community is a 23-bed open, community-based hospital providing rehabilitation services for males and female with mental health needs, many of whom have additional ongoing physical needs.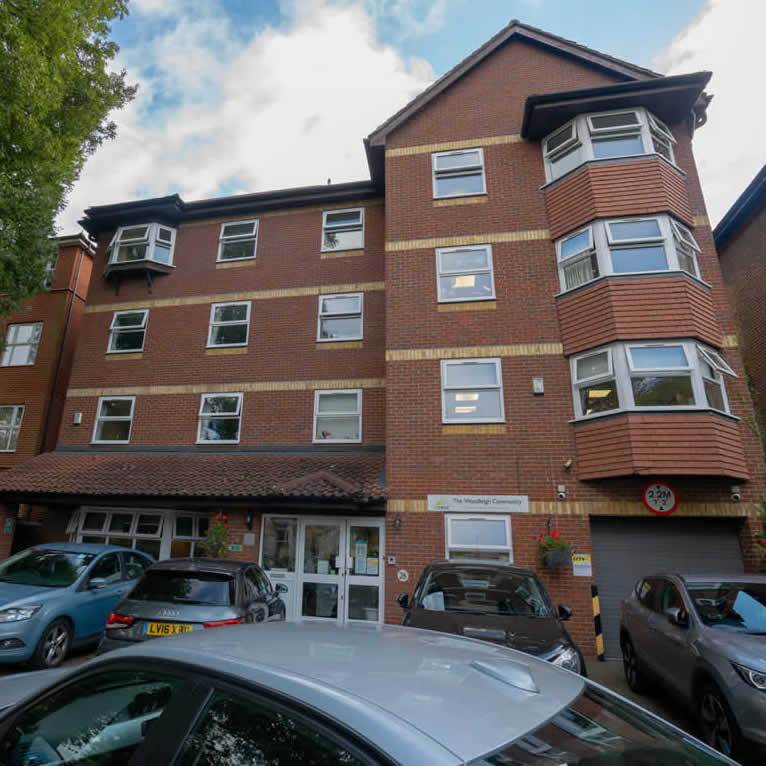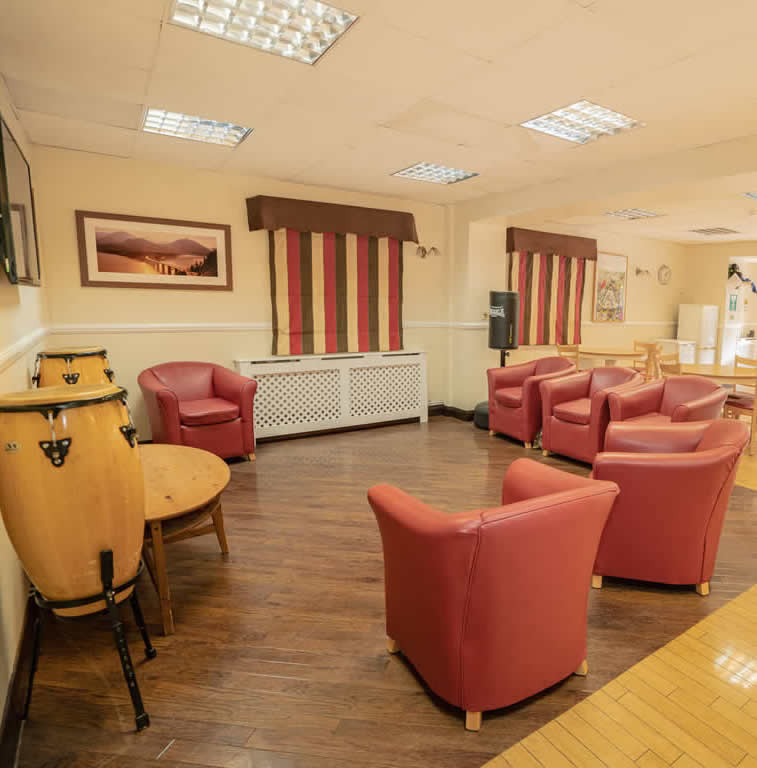 We have strong links with local voluntary schemes and College placements.
Our dually qualified and trained nurses support and monitor those with ongoing physical health problems alongside their mental health needs. We take a holistic view in which good physical health is crucial to an individual's mental health recovery. We are particularly proud of our ability to manage complex treatment plans and the associated side effects of people taking Clozapine.
Woodleigh Community provides rehabilitation for men and women with ongoing mental health needs who may have a history of being difficult to place.
As an open community hospital, residents at Woodleigh Community are encouraged to use local community services and we support residents detained under the Mental Health Act to use their Section 17 leave in a structured and meaningful way. We actively support positive risk management in relation to this.
Woodleigh has a 15-year track record of supporting individuals who have ongoing mental health needs and require support to live in the community.
Our aim is to develop individualised packages of care that enhance independence and improve quality of life. We provide therapeutic and socially inclusive programmes according to an agreed care plan.
Our multidisciplinary team uses a range of proven interventions to promote recovery and comprises:
⦁ Psychiatry
⦁ Psychology
⦁ Nursing
⦁ Occupational Therapy
⦁ Activity Co-ordination
Assessments
Mini Care Reviews
Progress Reports
Medication prescribing assessments
Medication Reviews
Care Plans
Risk Assessments
Reports to funders
Ministry of Justice liaison
Supportive interventions
Mental state monitoring
Forensic assessments
Assessments
Psychological screening
IQ assessment and baseline
Mental state monitoring
Anger management
Supportive interventions
Liaison with funders & Ministry of Justice
Psychological reports
Clozapine clinic
Individual care reviews planning
Educational support
Voluntary work schemes
1:1 sessions
Activities of daily living support
Primary healthcare
Psychological support
Cultural support
Budgeting management
Social support
Individualised care and activity
Work placement support
Community support
Social skills training
Communication training
Personal hygiene
Spiritual support
Behavioural management
Family support
End of life care/palliative care,
if required
Admission Criteria
Our purpose is to provide care, treatment, monitoring and support for up to 24 residents suffering from an enduring mental health illness that has been formally diagnosed.
Residents can be admitted from the age of 18 years and over. All residents will have undergone a period of mental health treatment in a hospital setting, and will be mentally stable whilst requiring continued care, treatment and monitoring to live in an open community setting. This includes those with a dual diagnosis, as many residents have a mild learning disability in conjunction with a primary mental health illness. The majority of our residents have been diagnosed with one of the following conditions: schizophrenia; schizo-affective disorder; bi-polar affective disorder; depression.
Residents can be admitted and maintained as either "Informal" or detained under the provisions of the Mental Health Act 1983 under Section 2, 3, 37 or 41. Residents under section 37/41 who have been given a conditional discharge by a Mental Health Review Tribunal can continue to be treated at The Woodleigh Community until, upon approval from the Ministry of Justice, they are moved to accommodation which is not a hospital.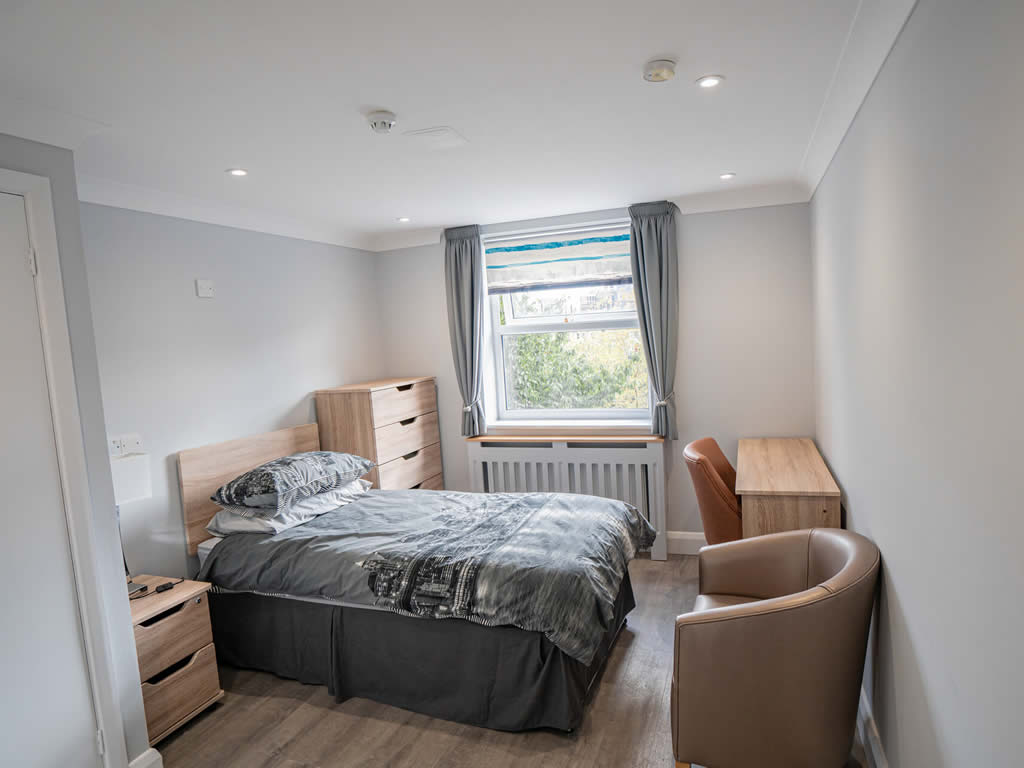 Following rehabilitative support, we aim to move residents into lesser supported accommodation. In exceptional circumstances and, on a case-by-case basis, we can provide end of life care to those who require it.
For any questions about assessment or admissions please contact us.
Woodleigh Community Hospital,
28 Elmwood Road,
Croydon, Surrey, CR0 2SG

Telephone: 020 8239 6033
Email: caroline.reeves4@nhs.net